InnovateWork returned to the West Coast on October 28th as HR, Talent, Tech and C-level pros logged in to be educated, engaged, and inspired about innovating in our rapidly changing workplace.
The format consisted of five speakers followed by a Q&A.
Enjoy the recording!
HR PASSION SERIES
A series of 9-minute talks to educate and inspire us.
Bobby Humes
Director Human Resources Department
City of Seattle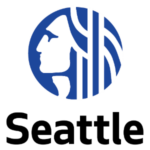 Bridging Equity: DEI and The Collective Benefit Belonging
Kathy Enros
Vice President of People
Klue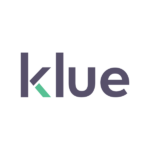 Corporate Giving Programs During a Pandemic
Matt Burns
Founder & Chief Innovation Officer
BentoHR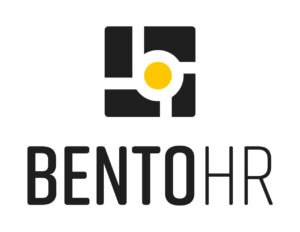 Converting People Analytics into Actions
Jackie Connelly
Organizational Development and Employee Experience
BC Transit

From Competition to Collaboration
Van Le
Director of HR
Lighthouse Labs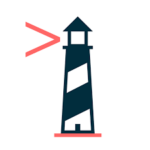 Data Analytics: Upskilling and Reskilling Employees
Bill Banham
Editor and Publisher
The HR Gazette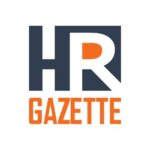 Lena Hutzcal
Director, National Accounts
ModoHR Technologies

Rob Catalano
Chief Engagement Officer
WorkTango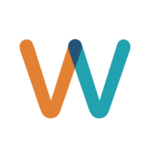 Thanks to our Sponsors and Supporters!
The HR Gazette - Organizing Sponsor - Latest opinion, reviews and podcasts for pros interested in HR Technology, Talent, Performance, Learning, Leadership.
WorkTango - Organizing Sponsor - A platform to give employees a voice and companies actionable insight.
Lighthouse Labs - Community Partner - Empowering students, launching careers, and contributing to the growth of Canada's tech industry.
ModoHR - Community Partner - A technology-driven business services company providing modern screening solutions
ABOUT OUR SPEAKERS AND PRESENTERS
Bobby Humes, Director of the Seattle Department of Human Resources.
Bobby is an HR strategist and organizational change leader with extensive training and experience in HR project management, employee and labor relations, full life-cycle talent management, employee training, and leadership development and coaching. In this role, Bobby and his team support over 10,000 employees across 36 City departments in the greater Seattle area by providing HR products and services. 
Kathy Enros, Vice President of People, Klue
Kathy brings more than 20 years of global human resources experience in the software, consulting, alcohol beverage, and retail industries. With a strong focus on building a healthy corporate culture, Kathy has in-depth experience creating HR programs that enable colleagues to be amazing at what they do. Kathy believes that the heart of a great company is it's employees, and has build in-house recruitment and employer branding engines to ensure that only superstars are sought out. Kathy has had significant experience building companies organically through rapid global expansion plans with HR experience in Canada, U.S, UK, France, Germany, Australia, Hong Kong and Singapore. She is currently the Vice President of People for Vancouver based Klue.
Matt Burns, Founder & Chief Innovation Officer BentoHR
Matt Burns transforms organizations. He previously led a group recognized in 2018 as the 'Canadian HR Team of the Year – Retail / Hospitality', on the heels of their 2017 award for: 'Most Innovative Use of HR Technology'.
Today as Founder & Chief Innovation at BentoHR, Matt simplifies digital transformation; leveraging technology and analytics to make organizations more human-centric.
Jackie Connelly, Organizational Development and Employee Experience Leader at BC Transit
Jackie is is the Organizational Development and Employee Experience Leader and proud member of the People and Culture Team at BC Transit in Victoria, BC. In her current role, she is key in managing change through leading and supporting the development and delivery of People and Culture strategies, frameworks, policies and procedures that support and empower people to do their best work. Jackie also has experience with high-volume recruitment, employee recognition, employee engagement and providing overall HR generalist advice to a variety of client groups. She holds a Bachelor of Fine Arts Degree from UBC and a Post Degree Diploma in Business Administration, Human Resource Management & Leadership from Camosun College and is an active member of CPHR BC & Yukon.
Van Le, HR Director at Lighthouse Labs
Van has 13+ years of progressive HR leadership experience in both BC and Ontario within the non-profit, technology, finance, and cannabis industries. She's been a part of many change management strategies including international expansions, public listings, and M&A activities.
As the Director of HR for Lighthouse Labs, she hopes to bring her personal journey of being a career reskiller to other professionals seeking training and education alternatives.
Bill Banham, Co-founder at InnovateWork
Bill Banham is Editor and Publisher at The HR Gazette magazine, Co-Founder of the InnovateWork event series for HR, Talent and Tech pros and President at Iceni Media Inc. He has 13+ years experience in B2B publishing and events. Bill's previous roles include Editor at HRreview magazine and Marketing Manager at Sprigg, the performance management tech platform.
Lena Hutzcal, Organizer of InnovateWork Vancouver
Lena is Director, National Accounts at ModoHR Technologies - ScreeningCanada, HR and Recruitment solutions advisor helping organizations reduce risk with HR technology. People connector and Travel enthusiast!
Rob Catalano, Co-founder at InnovateWork
Rob Catalano is passionate about helping companies succeed – by helping them focus on their employee experience. With his unique experience in HR Technology as a founding employee at Achievers, Rob co-founded WorkTango – software that helps give employees a voice and companies actionable insight. He has recently been named as a 2019 Top Global Employee Engagement Influencer, and is the Canadian Chairperson for The Enterprise Engagement Alliance, with a mandate to lead and help educate corporate, government and not-for-profit management on a formal process for implementing engagement across the enterprise community. He is an avid hockey and volleyball player, traveller, and in his own terms a 'pointaholic' – he collects loyalty points for everything and anything!
By registering for this online session you consent to receive email communications from InnovateWork's organisers: WorkTango, The HR Gazette (Iceni Media Inc.) and carefully selected third parties regarding news and special offers. You may withdraw your consent at any time.
WorkTango address: 639 Queen Street West, Suite 502, Toronto ON, M5V 2B7. Iceni Media Inc. address: 18 CROWN STEEL DR. SUITE 211 MARKHAM, ON, L3R 9X8.
ABOUT US
InnovateWork is a forum for HR professionals and business leaders looking to connect and learn best practices on how to improve employee happiness and workplace output.
This InnovateWork webinar is brought to you by The HR Gazette & WorkTango and supported by Gallagher and High Road Human Capital.