SPEAKERS
9-minutes Passion Talks from leading minds in HR, Talent, Tech and Leadership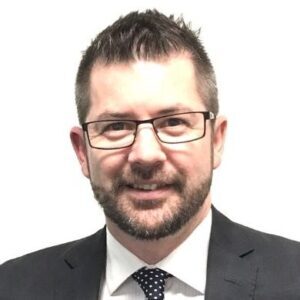 Rob Bromage
Founder and CEO
intelliHR
Passion Talk: What People Metrics Do High-Performing Companies Share?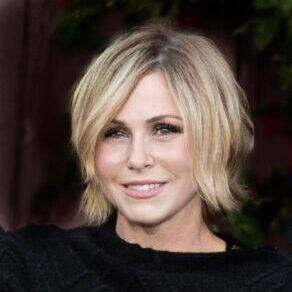 Jennifer Bouyoukos
EVP, Global HR
Entertainment One
Passion Talk: From Workaholic to Well-a-holic - We Have a New Hero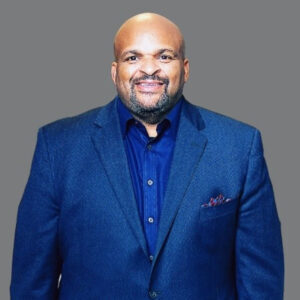 Russell Robinson
Founder
Amplified Research & Consulting
Passion Talk: Why a Voice Culture is Needed More Than Ever For Psychological Safety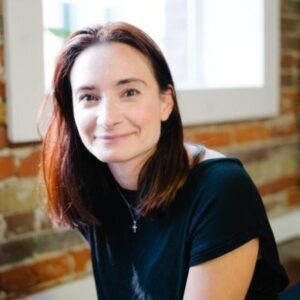 Lorena Pacheco Scott
Chief People Officer
CaseWare International
Passion Talk: Culture Renovation vs Transformation? The Power of a Cultural Upgrade
The event is free to attend and, like the in-person summits we've hosted since 2017, we'll present inspiring and high-profile speakers followed by an interactive Q&A with attendees so get your questions ready!
Our online events regularly attract 100s of attendees and we're hoping this one will be just as popular! Please share on social media (#innovatework) to help us reach more professionals.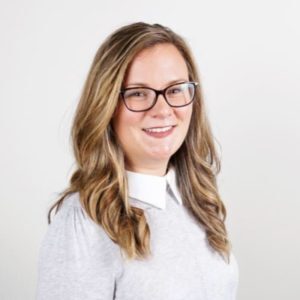 Laura Tatham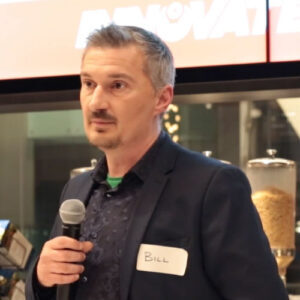 Bill Banham
Founder
HR Gazette & HRchat Podcast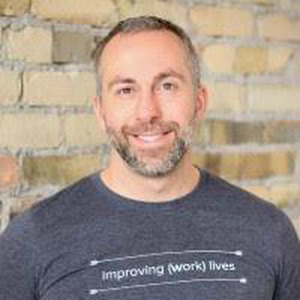 Rob Catalano
This InnovateWork Webinar is Free for HR, Talent and Tech Pros!
Sign up today and join us on May 27th at 1 ET for the next #InnovateWork virtual event as HR, Talent, Tech and C-level pros come together to be educated, engaged, and inspired about innovating in our rapidly changing workplace.

Thanks to our Sponsors and Supporters!
The HR Gazette - Organizing Sponsor - Latest opinion, reviews and podcasts for pros interested in HR Technology, Talent, Performance, Learning, Leadership.
WorkTango - Organizing Sponsor - A platform to give employees a voice and companies actionable insight.
intelliHR - Sponsor - A platform that helps organizations to maintain a real-time handle on performance, create a culture aligned with business strategy and contribute to strategic decision-making with data-driven insights.
Cegid Talent - Sponsor - Discover a solution that's quick to deploy and functional with a choice of 3 modules: Recruitment, Learning and Performance.
Fiix - Sponsor - The only CMMS that's foolproof, failure-proof, and future-proof. Start for free. Discover why over 2,600 teams plan, track, and optimize maintenance with Fiix. Multi-site management. Skyrocket productivity. Simplified work orders. Customizable reporting. Cloud-based.
ABOUT OUR SPEAKERS AND HOSTS
Russell Robinson, EdD, Founder at Amplified Research & Consulting 
Experienced Director of Organizational Development with a demonstrated history of working in the government administration industry. Skilled in Employee Engagement, Empowerment, Change Management and Communications. He is a strong healthcare services professional with a Doctor of Education (Ed.D.) focused in Human Organizational Learning from The George Washington University. Russell is also Senior Training & Engagement Advisor at U.S. Department of Health and Human Services.
Jennifer Bouyoukos EVP, Global HR at Entertainment One
Jennifer Bouyoukos is a savvy award-winning HR professional with more than 20 years' experience in leading and transforming HR teams at high-performing companies, including Workbrain, SAP, Manulife, Kobo, and RBC. She is currently EVP, Global HR at Entertainment One and leads the HR integration office after recently being acquired by Hasbro. In these roles, Jennifer has partnered with leaders around the globe to deliver modern and high-impact people strategies. Her expertise in strategy, talent management, M&A, recruitment, and total rewards has made her a strong contributor and an advisor to leaders focused on effective people practices and processes.
Jennifer is one of 20 Canadian HR leaders recognized on HRD's Global 100, the definitive list of the best and brightest people practitioners of 2021. Under her lead, Entertainment One received a Canadian HR award for Canadian HR Team of the Year (Fewer than 500 Employees) in 2020. A certified Prosci Change Manager and HR tech pioneer, Jennifer is recognized as a global expert in her field by organizations such as LinkedIn, Forbes.com, and Socialmedia.org. 
Lorena Pacheco Scott, Chief People Officer at CaseWare International Inc.
Lorena is a Colombian born entrepreneur and investor, who now proudly calls Toronto "home". As a member of the Canadian tech community, Lorena is super passionate about supporting women entrepreneurs and women in tech. Currently, Lorena is Chief People Officer at CaseWare, a global software company leading the digital transformation of the audit and accounting industry. Lorena was previously Global Head of People of Operations at Ritual.co, and helped grow the team 10x and markets by 10x across the US, Canada, Europe and APAC during her tenure.
Rob Bromage, Founder & CEO of intelliHR
Rob is an HR technology specialist with 20 years of experience in the industry. His entrepreneurial flair and continuous, forward-thinking improvement is fuelled by his passion for HR and high-performing businesses. Rob's career has centered around the field of building validated performance prediction models, developing his expertise in human capital management analytics.
Laura Tatham, Career Development Manager at Flipp and Founder and Coach at Make Waves Coaching.
Laura is an InnovateWork Toronto meetups host and Career Development Manager at Flipp. In 2021 she founded Make Waves Coaching. Laura is a coach and human resources professional who develops and facilitates engagement programs to improve the employee life cycle! An avid cook, health enthusiast and studying to become a certified life coach on the side!
Bill Banham, Co-founder at InnovateWork
Bill Banham is Editor and Publisher at The HR Gazette magazine, Co-Founder of the InnovateWork event series for HR, Talent and Tech pros and President at Iceni Media Inc. He has 13+ years experience in B2B publishing and events. Bill's previous roles include Editor at HRreview magazine and Marketing Manager at Sprigg, the performance management tech platform.
Rob Catalano, Co-founder at InnovateWork
Rob Catalano is passionate about helping companies succeed – by helping them focus on their employee experience. With his unique experience in HR Technology as a founding employee at Achievers, Rob co-founded WorkTango – software that helps give employees a voice and companies actionable insight. He has recently been named as a 2019 Top Global Employee Engagement Influencer, and is the Canadian Chairperson for The Enterprise Engagement Alliance, with a mandate to lead and help educate corporate, government and not-for-profit management on a formal process for implementing engagement across the enterprise community. He is an avid hockey and volleyball player, traveller, and in his own terms a 'pointaholic' – he collects loyalty points for everything and anything!
By registering for this online session you consent to receive email communications from InnovateWork's organisers: WorkTango, The HR Gazette (Iceni Media Inc.) and carefully selected third parties regarding news and special offers. You may withdraw your consent at any time.
WorkTango address: 639 Queen Street West, Suite 502, Toronto ON, M5V 2B7. Iceni Media Inc. address: 18 Crown Steel Dr. Suite 211, Markham, Ontario, L3R 9X8. 
ABOUT US
InnovateWork is a forum for HR professionals and business leaders looking to connect and learn best practices on how to improve employee happiness and workplace output.
This InnovateWork webinar is brought to you by The HR Gazette & WorkTango and supported by Gallagher and High Road Human Capital.