InnovateWork returns to the UK for another virtual event on October 1st. The community has a mission to educate, engage, and inspire professionals in HR, Talent, Tech and Operations.
Like the summits we've hosted across Canada, the US, the Caribbean and Australia, our well-known speakers will present inspiring, practical, and insightful tips to help you find new ways to innovate and adapt in the rapidly changing world of work.
Our online events are free to attend, regularly receive 100s of registrations each and we're hoping this one will be just as popular! Please share on social media to help us reach more folks across the UK.
HR PASSION SERIES
A series of 9-minute talks to educate and inspire us.

Bill Boorman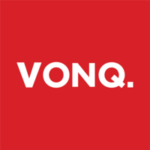 Jon Ingham
Author, Speaker and HR Trainer
joningham.com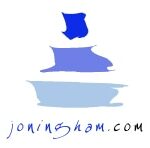 Dr. Rochelle Haynes
GigHR Expert & Senior Lecturer
University of the West of England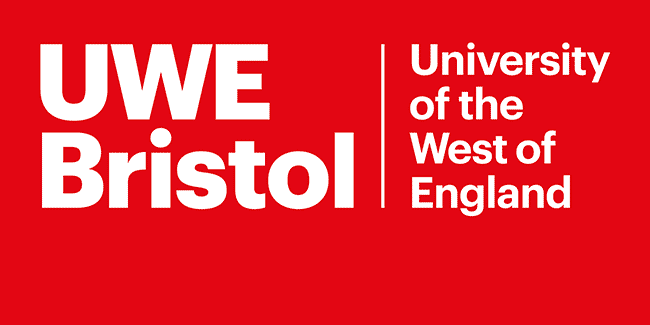 Andrew Spence
Workforce Futurist
Glass Bead Consulting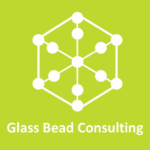 INTERACTIVE Q&A
Questions for our speakers led by our InnovateWork co-founder
Bill Banham
Editor at The HR Gazette and
Co-founder InnovateWork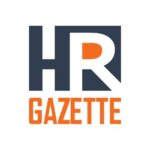 This InnovateWork Webinar is free for HR, Talent and Tech Pros!
Sign up today and join us on October 1st at 1 PM BST  for the 2nd #InnovateWork virtual UK to see awesome presentations and get involved with an interactive panel discussion on the future of work.
Thanks to our Sponsors and Supporters!
The HR Gazette - Organizing Sponsor - Latest opinion, reviews and podcasts for pros interested in HR Technology, Talent, Performance, Learning, Leadership.
WorkTango - Organizing Sponsor - A platform to give employees a voice and companies actionable insight.
ABOUT OUR SPEAKERS AND PRESENTERS
Andrew Spence, Global Conference Speaker on Future of Work and HR Transformation Director at Glass Bead Consulting
Andy is an experienced management consultant specialising in the design and implementation of new HR operating models to deliver business goals. He has worked on over 25 complex transformation programmes with organisations including; BP, John Lewis Partnership, Novartis, United Health Group and the UK Public Sector.
Andy has an MSc in Cognitive Science and Artificial Intelligence and his recent research has included publishing a paper with the Tapscotts' Blockchain Research Institute on "Blockchain and the CHRO" in addition to developing an eLearning course on "Blockchain and HR".
Matt Alder, HR Technologist and Host of The Recruiting Future Podcast
Matt helps companies understand the rapid digital transformation of the HR and Recruiting sectors and build competitive advantage through innovation. He operates as a strategy consultant working with in-house recruiting functions and the suppliers who serve them. He delivers value for employers by helping them connect to the best talent, improve ROI and develop successful digital, social and mobile talent acquisition marketing strategies. I also help them make smarter technology procurement decisions and plan for the future of work.
He develops research led content marketing strategies which deliver significant ROI for HR and Recruiting tech providers in both the UK and the US. Working at the cutting edge of the digital revolution since the turn of the century, he has lots of experience developing digital strategies for Fortune and FTSE 100 employers as well as a number of progressive SMEs and technology providers.
Dr. Rochelle Haynes, GigHR Expert and Senior Lecturer at UWE
As a consultant, lecturer (UWE Bristol) and keynote speaker, Rochelle has delivered specialist online and offline interactive workshops across different regions including Europe, Latin America and Asia, on topics including career enhancement, performance management, digital transformation, leadership development, and changing work practices. She also volunteers with the Chartered Institute of Personnel Development (CIPD) as an employability mentor, a role for which I was publicly commended.
Rochelle specialises in the emerging field of 'Gig HR', a term I coined to describe using HRM to help companies enhance their working relationships with contract or 'gig workers', 'digital nomads' and other offsite stakeholders, whose physical contact with organisations is limited or non-existent. She has published work on managing the blended workforce and performance management in the gig economy was recently invited to speak at the annual CIPD Festival of Work conference on the impact of COVID-19 in the gig economy.
Bill Boorman, Strategic Advisor at VONQ
Bill advises talent technology companies on their product road map, with V.C.'s over investments in the sector, with hiring companies on technology and approach, and by hosting #tru events. #tru have hosted over 100 events during the last 12 months, in 65 countries and 5 continents. This has led to conversations with over 2,500 people who work in and around recruiting across the globe. This gives Bill a great insight into the market, and the technology needed to support it. Bill is also a judge and advocate for the UK #CandE (candidate experience awards.) which enables him to understand how the market is shifting towards giving candidates a consumer experience, and which companies are performing well. He blogs regularly, produces monthly white papers, and is the author of the "The Cult Of Work".
Bill Banham, Co-Founder at InnovateWork and Editor at HR Gazette
Bill Banham is Editor and Publisher at The HR Gazette magazine, Co-Founder of the InnovateWork event series for HR, Talent and Tech pros and President at Iceni Media Inc. He has 13+ years experience in B2B publishing and events. Bill's previous roles include Editor at HRreview magazine and Marketing Manager at Sprigg, the performance management tech platform.
By registering for this online session you consent to receive email communications from InnovateWork's organisers: WorkTango, The HR Gazette (Iceni Media Inc.) and carefully selected third parties regarding news and special offers. You may withdraw your consent at any time.
WorkTango address: 639 Queen Street West, Suite 502, Toronto ON, M5V 2B7. Iceni Media Inc. address: 18 Crown Steel Dr. Suite 211 Markham, on, L3R 9X8.
ABOUT US
InnovateWork is a forum for HR professionals and business leaders looking to connect and learn best practices on how to improve employee happiness and workplace output.
This InnovateWork webinar is brought to you by The HR Gazette & WorkTango.