At 1 CST on September 23rd, speakers and attendees from across the Mid West will come together to be educated, engaged, and inspired about innovating in our rapidly changing workplace.
Join the first InnovateWork virtual event geared at HR, talent, and tech pros in Minneapolis–Saint Paul. The virtual summit will present high-profile speakers and a panel of local experts.

HR PASSION SERIES
9-minute talks to educate and inspire us.
Ted Malley
Chairman of the Board
ThinkX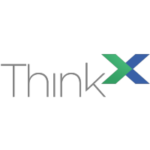 Jess Von Bank
Global Community Leader and Head of Marketing
Leapgen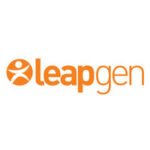 Jason Bruce
Corporate Recruiter
Best Buy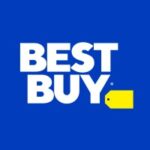 Amy Roy
Chief People Officer
Namely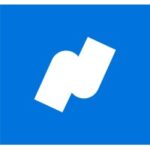 Lisa Sterling
Board Member & Compensation Committee Chair
ThinkX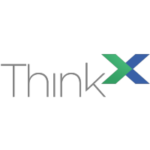 Bill Banham
Co-founder at InnovateWork and Editor at The HR Gazette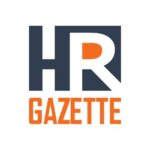 Deb LaMere
Vice President of Human Resources
Datasite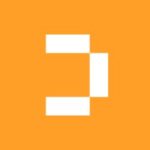 Reagan Manary

InnovateWork started in 2017 in Toronto and has grown into a global movement. We welcome you to our growing community and ask that you share the love on social media (#innovatework) to reach even more professionals in the region.
This InnovateWork Webinar is Free for HR, Talent and Tech Pros!
Sign up today and join us on Sept 23rd at 1 CST for the next #InnovateWork virtual event as HR, Talent, Tech and C-level pros come together to be educated, engaged, and inspired about innovating in our rapidly changing workplace.

Thanks to our Sponsors and Supporters!
The HR Gazette - Organizing Sponsor - Latest opinion, reviews and podcasts for pros interested in HR Technology, Talent, Performance, Learning, Leadership.
WorkTango - Organizing Sponsor - A platform to give employees a voice and companies actionable insight.
DataSite - Datasite the maker of Datasite Diligence virtual data room platform, helping dealmakers around the world close more deals faster.
Ceridian - Payroll, time, benefits, and HR combined into one modern, real-time platform.
ThinkX - Human capital technology that gives employers the predictive power to hire top performers. Accurately diagnose, develop, and optimize your team.
ABOUT OUR SPEAKERS AND PRESENTERS
Jason Bruce, Corporate Recruiter, Best Buy
Jason spent the early years of his career in several sales and analytical roles within large, consumer packaged goods organizations such as Procter & Gamble, Pillsbury, Coca-Cola, SC Johnson, Callaway Golf and Mars Chocolate. Jason made a transition in his career into Talent Acquisition and leveraged his expertise at Robert Half and in 2015, joined Best Buy and their Talent Acquisition organization. Since joining, Jason has been influential in continuing their focus on recruiting diverse talent across the organization.
Prior to starting his career, Jason earned a full-ride athletic scholarship to play football for the University of Minnesota where he received a double major in Psychology and Economics. He also received his MBA from the University of St. Thomas.
Amy Roy, Chief People Officer at Namely
Amy has over 20 years in the HR Technology space. Her passion to improve the employee experience has led to her current role of Chief People Officer at Namely.
In addition to Human Resources, Amy also held leadership roles in Sales, Marketing, and Process Improvement. She is a six sigma blackbelt and holds a Bachelors degree in Political Science and Masters degree in Human Resource Management from Rutgers University. Amy is based out Namely's New York City office.
Jess Von Bank, Global Community Leader and Head of Marketing at Leapgen
Jess is a 17-year industry veteran and impassioned evangelist of the modern employee experience. As both a former recruiting practitioner and an expert in bringing HCM vendor solutions to market, Jess looks to broaden executive mindset to better design and deliver a workforce experience that exceeds the expectations of talent and the needs of the business.
Jess is the Head of Marketing for Leapgen, a digital transformation company shaping the Now of Work. She co-hosts the Now of Work podcast and runs the Now of Work global community along with Jason Averbook. Jess is an active community emcee and ambassador for women's and girls' organizations in Minneapolis, where she raises her 3 daughters.
Ted Malley, Chairman of the Board at ThinkX
Ted has over 25 years of experience as a senior executive in the technology industry and over 20 of those years in the Human Capital Management software business. As the former Chief Customer Officer at Ceridian, Mr. Malley combined his personal passion for helping people and love for new technology to change the way Ceridian engages its customers using RelateAbility principles to build trusting relationships.
Before joining Ceridian, Mr. Malley co-founded RelatedMatters, Inc. and developed the mobile app TeamRelate, which was acquired by Ceridian in March 2015. TeamRelate combines mobile technology, social networking, and behavioral science into a powerful communication team engagement tool for today's workforce.
His personal mission is to work with great teams of people who are driven by achievement, not money; and excellence over status and title. His desire is to change the world for the better, one relationship at a time, and one thought at a time. He believes in the untapped potential of every human being and is excited to help others reach their fullest life.
Lisa Sterling, Board Member & Compensation Committee Chair, ThinkX
Lisa Sterling is a forward-thinking, engaging and dynamic leader who has been disrupting the business and HR landscape to create cultural and organizational performance excellence the past 20 years. As a former Chief People Officer/CHRO and HCM product expert, Lisa led one of the most radical cultural transformations for a fast-growing, high-tech company.
She has navigated people and organizations through successful IPOs. Served as an advisor to CHRO's of orgs ranging from small to mid-market to the global Fortune 500. Lisa serves as a mentor to up and coming HR leaders across industries and the world. Lisa's efforts and contributions have been recognized by top industry awards such as: Working Mother of the Year, Top 100 HR Influencer, HR Executive of the Year, HRO HR Superstar and 300 Women in Tech Worth Watching.
Bill Banham, Co-founder at InnovateWork
Bill Banham is Editor and Publisher at The HR Gazette magazine, Co-Founder of the InnovateWork event series for HR, Talent and Tech pros and President at Iceni Media Inc. He has 13+ years experience in B2B publishing and events. Bill's previous roles include Editor at HRreview magazine and Marketing Manager at Sprigg, the performance management tech platform.
By registering for this online session you consent to receive email communications from InnovateWork's organisers: WorkTango, The HR Gazette (Iceni Media Inc.) and carefully selected third parties regarding news and special offers. You may withdraw your consent at any time.
WorkTango address: 639 Queen Street West, Suite 502, Toronto ON, M5V 2B7. Iceni Media Inc. address: 18 CROWN STEEL DR. SUITE 211 MARKHAM, ON, L3R 9X8.
ABOUT US
InnovateWork is a forum for HR professionals and business leaders looking to connect and learn best practices on how to improve employee happiness and workplace output.
This InnovateWork webinar is brought to you by The HR Gazette & WorkTango.