Join the first InnovateWork virtual event geared at HR, talent, and tech pros on Mountain Time. The virtual event will present high-profile speakers and a panel of local experts.
At 1 MST on August 27th, speakers and attendees from across the Rockies provinces and states will come together to be educated, engaged, and inspired about innovating in our rapidly changing workplace.
InnovateWork started in 2017 in Toronto and has grown into a global movement. We're happy to welcome you to our growing community and ask that you share the love on social media (#innovatework) to reach even more professionals in the region.

HR PASSION SERIES
9-minute talks to educate and inspire us.
Mary Faulkner
Principal & Senior Advisor
IA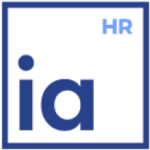 Stephen Shedletzky
Head of Brand Experience, Igniter
Simon Sinek Inc.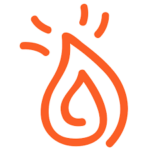 Jackye Clayton
Diversity Equity Inclusion and Belonging Data Management Consultant
Serge Boudreau
Director of Talent Acquisition
Robots and Pencils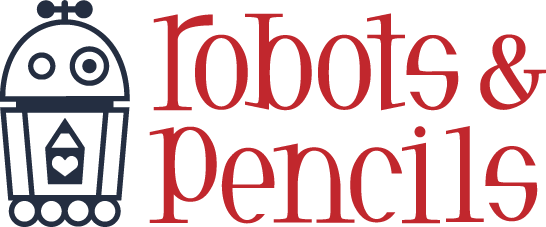 Michael M. Moon, PhD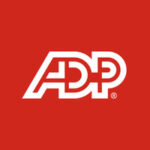 Rob Caswell
Employee & Labour Relations
Carewest Innovative Health Care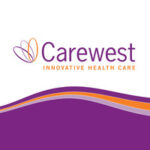 Bill Banham
Co-founder at InnovateWork and Editor at The HR Gazette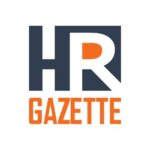 This InnovateWork Webinar is Free for HR, Talent and Tech Pros!
Sign up today and join us on August 27th at 1 MST / 3 EST for the next #InnovateWork virtual event as HR, Talent, Tech and C-level pros come together to be educated, engaged, and inspired about innovating in our rapidly changing workplace.

Thanks to our Sponsors and Supporters!
The HR Gazette - Organizing Sponsor - Latest opinion, reviews and podcasts for pros interested in HR Technology, Talent, Performance, Learning, Leadership.
WorkTango - Organizing Sponsor - A platform to give employees a voice and companies actionable insight.
Gallagher - A leading independent benefits, investment and compensation firm that designs and manages its clients' programs from the biggest picture to the smallest detail.
ABOUT OUR SPEAKERS, PANELISTS AND PRESENTERS
Stephen Shedletzky, Brand Experience & Igniter at Simon Sinek Inc.
Stephen is one of the inspiring Igniters of Simon Sinek's 'Start with Why' team and a previous keynote at the InnovateWork Summit in Toronto. He engages with people in meaningful ways so that we connect with depth and live in a more fulfilled world. With a knack for sharing the right words at the right moment, he delivers evidence-based content in a provocative, captivating and light-hearted way.
Mary Faulkner Senior Advisor at IA
Mary is a talent strategist and business leader with almost 15 years' experience in helping organizations achieve their goals. After working on the Operations side of start-ups and small companies, She is a senior advisor with IA-HR, a consulting firm that helps guide organizations through business transformation.
In addition to her work within companies, Mary authors a leadership development blog (survivingleadership.blog) to continue the dialogue around the challenges of leadership – both being a leader AND being led. Mary is a regular contributor to HRExaminer.com and ERE.net, and has also written for SHRM, Recruiting Daily, and other publications.
Michael M. Moon (Levin), PhD, Director, DataCloud at ADP
Dr. Moon is a talented HCM Strategist and People Analytics expert with a proven ability to provide unique and innovative insights and solutions in the management and application of human capital. She uses a grounded approach to people management through a unique blend of evidenced-based and research driven processes.
Areas of expertise/research focus include: hr technology, performance management, employee engagement, social technology use in the workplace, culture/trust, learning, HR measurement and analytics, and social network analysis.
Dr. Moon has a deep understanding of the motivational factors that impact employees and, as an HR leader, she is passionate about finding a balance between growing a business and treating employees well.
Jackye Clayton, Diversity Equity Inclusion and Belonging Data Management Consultant
With acclaimed expertise in diversity and inclusion, recruitment technology and a global network of non-profit, human resource and recruiting professionals, Jackye Clayton is a servant leader, uniquely inspirational speaker, and a revered thought leader.
Jackye was named one of the 9 Powerful Women in Business You Should Know by SDHR Consulting, one of the 15 Women in HR Tech to Follow in 2019 by VidCruiter, 2019 Top 100 list of Human Resources Influencers by Human Resource Executive Magazine and one of the Top Recruitment Thought Leaders that you must follow in 2019 by interviewMocha Magazine.
Rob Caswell, Manager of Employee & Labour Relations at Carewest Innovative Health Care
Living the triple-life of a family man, working pro & grad student in Calgary, Alberta. Rob geeks out on HR/LR, aviation, food, running, and his kids.
Bill Banham, Co-founder at InnovateWork
Bill Banham is Editor and Publisher at The HR Gazette magazine, Co-Founder of the InnovateWork event series for HR, Talent and Tech pros and President at Iceni Media Inc. He has 13+ years experience in B2B publishing and events. Bill's previous roles include Editor at HRreview magazine and Marketing Manager at Sprigg, the performance management tech platform.
By registering for this online session you consent to receive email communications from InnovateWork's organisers: WorkTango, The HR Gazette (Iceni Media Inc.) and carefully selected third parties regarding news and special offers. You may withdraw your consent at any time.
WorkTango address: 639 Queen Street West, Suite 502, Toronto ON, M5V 2B7. Iceni Media Inc. address: 18 CROWN STEEL DR. SUITE 211 MARKHAM, ON, L3R 9X8.
ABOUT US
InnovateWork is a forum for HR professionals and business leaders looking to connect and learn best practices on how to improve employee happiness and workplace output.
This InnovateWork webinar is brought to you by The HR Gazette & WorkTango.