Join us for the third InnovateWork Caribbean virtual summit on March 23rd at 1 EST as HR, talent and tech pros come together to be educated, engaged, and inspired about innovating in our rapidly changing workplace.
The virtual event will present high-profile speakers from the Caribbean, US and Canada. Following the presentations, attendees will get an opportunity to ask questions as part of an interactive panel discussion.
Past expert speakers at InnovateWork Caribbean events include Tim Sackett, President at HRU Technical Resources, Simmone Bowe, Director of HR at Bahamas Ministry of Tourism, Dr. Cassida Jones Johnson, Executive Consultant, Torin Ellis, Principal, The Torin Ellis Brand, Joanna Virtue-Markman, Director, People & Culture at Seafire Resort and Spa, Kimpton Hotels, Simon Trevarthen, Founder and Chief Inspiration Officer at Elevate Your Greatness and Thecla C. Deterville, Managing Director, Celestial Self Development Centre.

PASSION TALKS: HEAR FROM THESE AWESOME SPEAKERS
Julie Turney
Founder and CEO
HR@Heart Consulting Inc.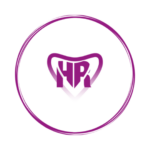 Chris Bailey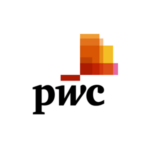 Rob Catalano
Co-founder
InnovateWork and WorkTango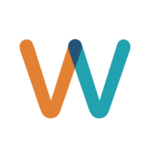 Bill Banham
Co-founder at InnovateWork and Editor at The HR Gazette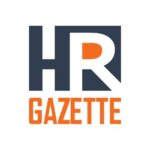 Aldeen Simmonds-Thorpe
Founder
Aldeen Simmonds-Thorpe Consulting Inc.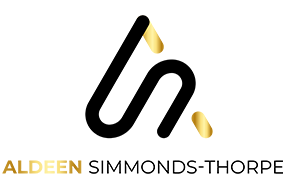 HR PASSION SERIES
9-minute talks to educate and inspire us.
SPEAKERS TO BE ANNOUNCED SOON
CHECK OUT THE LAST INNOVATEWORK CARIBBEAN EVENT FEATURING TIM SACKETT AND DR. CASSIDA JONES JOHNSON
This InnovateWork Webinar is Free for HR, Talent and Tech Pros!
Sign up today and join us on March 23rd at 1 EST for the next #InnovateWork virtual event as HR, Talent, Tech and C-level pros come together to be educated, engaged, and inspired about innovating in our rapidly changing workplace.

Thanks to our Sponsors and Supporters!
The HR Gazette - Organizing Sponsor - Latest opinion, reviews and podcasts for pros interested in HR Technology, Talent, Performance, Learning, Leadership.
WorkTango - Organizing Sponsor - A platform to give employees a voice and companies actionable insight.
intelliHR - Sponsor - A platform that helps organizations to maintain a real-time handle on performance, create a culture aligned with business strategy and contribute to strategic decision-making with data-driven insights.
The Cayman Islands Society for Human Resources Professionals (CISHRP) - Community Partner - The Cayman Islands authority on the most critical people management issues.
HR@Heart Consulting Inc. - Community Partner - A boutique HR for HR services firm created by an HR professional with over 15 years of experience in the HR field.
ABOUT OUR SPEAKERS AND PRESENTERS
Chris Bailey, Director at PwC (Advisory)
As a Director in PwC's Advisory business, Chris uses his vast amount of experience covering several jurisdictions over 15+ years, to help international businesses solve complex people issues. During this time, he has gathered an impressive network and is a consummate business developer which has led to him leading several Corporate Finance transactions. He continues to develop the corporate finance team in Grand Cayman alongside the growth of the People & Organization service line. Chris is also Past President at Cayman Islands Society for Human Resources Professionals (CISHRP).
Julie Turney, Founder and CEO of HR@Heart Consulting Inc.
As an HR influencer, Julie works with leadership to create people-first cultures by designing customer-focused work that inspires people to bring their best self to work. As a coach, she works with HR professionals to transform analogue cultures by upgrading their mindset, skillset, and performance so they can lead with a purpose.
Aldeen Simmonds-Thorpe, Founder at Aldeen Simmonds-Thorpe Consulting Inc.
Aldeen is a Transformation Business Coach, Strategist and Speaker. She empowers employees to become entrepreneurs and early-stage entrepreneurs, MSMEs, and SMBs to optimize their operations, people, and processes to grow successful businesses. With over a decade of experience in HR, Operations and Strategy, Aldeen has earned the title of a trusted advisor from business owners as a result of my ability to successfully combine strategy, planning and action to create real results. Aldeen focuses on empowering my clients to combine People, Process , Policy and Technology to support business strategy.
Bill Banham, Co-founder at InnovateWork
Bill Banham is Editor and Publisher at The HR Gazette magazine, Co-Founder of the InnovateWork event series for HR, Talent and Tech pros and President at Iceni Media Inc. He has 13+ years experience in B2B publishing and events. Bill's previous roles include Editor at HRreview magazine and Marketing Manager at Sprigg, the performance management tech platform.
Rob Catalano, Co-founder at InnovateWork
Rob Catalano is passionate about helping companies succeed – by helping them focus on their employee experience. With his unique experience in HR Technology as a founding employee at Achievers, Rob co-founded WorkTango – software that helps give employees a voice and companies actionable insight. He has recently been named as a 2019 Top Global Employee Engagement Influencer, and is the Canadian Chairperson for The Enterprise Engagement Alliance, with a mandate to lead and help educate corporate, government and not-for-profit management on a formal process for implementing engagement across the enterprise community. 
Janice Sutherland, Founder and CEO at This Woman Can
Described as an "exceptional career coach"& "fearless women's leadership advocate," Janice is CEO of this awarding leadership and personal development consultancy. Passionate about supporting the next generation of female leaders, she works with companies to develop their talent resource & attain organizational goals. Janice's professional career has spanned over 25 years of leadership with prestigious multinationals in the UK and the Caribbean and she made history when she became the first female CEO in the Telecoms Sector in her ancestral home of Antigua and Barbuda, where she is also the local Chair of the Caribbean Women in Leadership.
She is the author of international best-seller This Woman Can - The no bullsh*t guide for women who lead and host of the This Woman Can Podcast, sharing the leadership journeys of Caribbean and Diaspora women. Janice also a sought after keynote presenter for corporate and nonprofit environments and speaks on issues relating to leadership, women's advancement, professional success and work/life alignment.
Khadija Moore, Founder & Managing Director, Dijitalised
Khadija is an experienced Organizational Development Strategist with demonstrable achievements working with global companies. Having successfully led and implemented large-scale corporate strategic projects to achieve greater organizational effectiveness and performance, she continues to empower people and transform culture to achieve business goals.
Areas of Expertise include: Organizational Development, Talent & Culture Strategy | Consulting & Business Partnering | Performance & Change Management | Training Development & Delivery (In-Person & Virtual) | Coaching & Leadership Development | Employee Engagement | Process Improvement & Implementation | Cross Functional Teams & Project Management
Neil Lavis, Leadership Coach and Governor at Her Majesty's Prison and Probation Service (HMPPS)
Neil has worked as a Senior leader since 1998 both in the UK and abroad, managing diverse and sometimes difficult teams to achieve excellence. During his career, he has been able to improve the performance in all of the organisations he has worked including in his role as Cayman Islands Director Of Prisons at the Ministry of Home Affairs. Neil inspires and brings out the best in others to make them more confident and effective in their work and personal lives.
Neil offers an uncomplicated approach that will show you how to set the future, get people to work with you, and make things happen.
Jolene King, Principal Consultant at 246 King Consulting
Jolene is passionate about people management and employee health and wellbeing. Jolene has over 15 years business management and HR experience gained in the UK, USA and Barbados. Jolene has worked across several industries and sectors and has gained valuable experience and insight into the importance of employee health and wellbeing and effective management of employee absence.
Throughout her career and especially since 2011, she recognised that there is a need for more support to HR professionals, managers and employees on how to address employee health (physical and mental) and wellbeing at work. Jolene is acutely aware of the continued need for such support and advice and will work with individuals and organisations to deliver tailored services to meet their specific needs.
Charlene Pedro, Founder and Chief Engagement Officer at Conventus Consulting
Charlene Pedro is a sought after corporate trainer and human resource consultant. She is the founder and Chief Engagement Officer of Conventus Consultinc, a human resource management company based in Trinidad and Tobago that helps their clients solve their people, performance problems by designing customised programmes that upgrades their leadership skills, employee development and performance management systems.
By registering for this online session you consent to receive email communications from InnovateWork's organisers: WorkTango, The HR Gazette (Iceni Media Inc.) and carefully selected third parties regarding news and special offers. You may withdraw your consent at any time.
WorkTango address: 639 Queen Street West, Suite 502, Toronto ON, M5V 2B7. Iceni Media Inc. address: 18 CROWN STEEL DR. SUITE 211 MARKHAM, ON, L3R 9X8.
ABOUT US
InnovateWork is a forum for HR professionals and business leaders looking to connect and learn best practices on how to improve employee happiness and workplace output.
This InnovateWork webinar is brought to you by The HR Gazette & WorkTango.