Hundreds of HR pros and leaders joined online for the first InnovateWork Virtual Summit on April 29th. The event, hosted by Rob Catalano and Bill Banham, offered a variety of insightful and timely sessions to help pros through the current crisis and what the aftermath could look like.
Want to check out the recording? Click here and use the password: 8K!.1m=0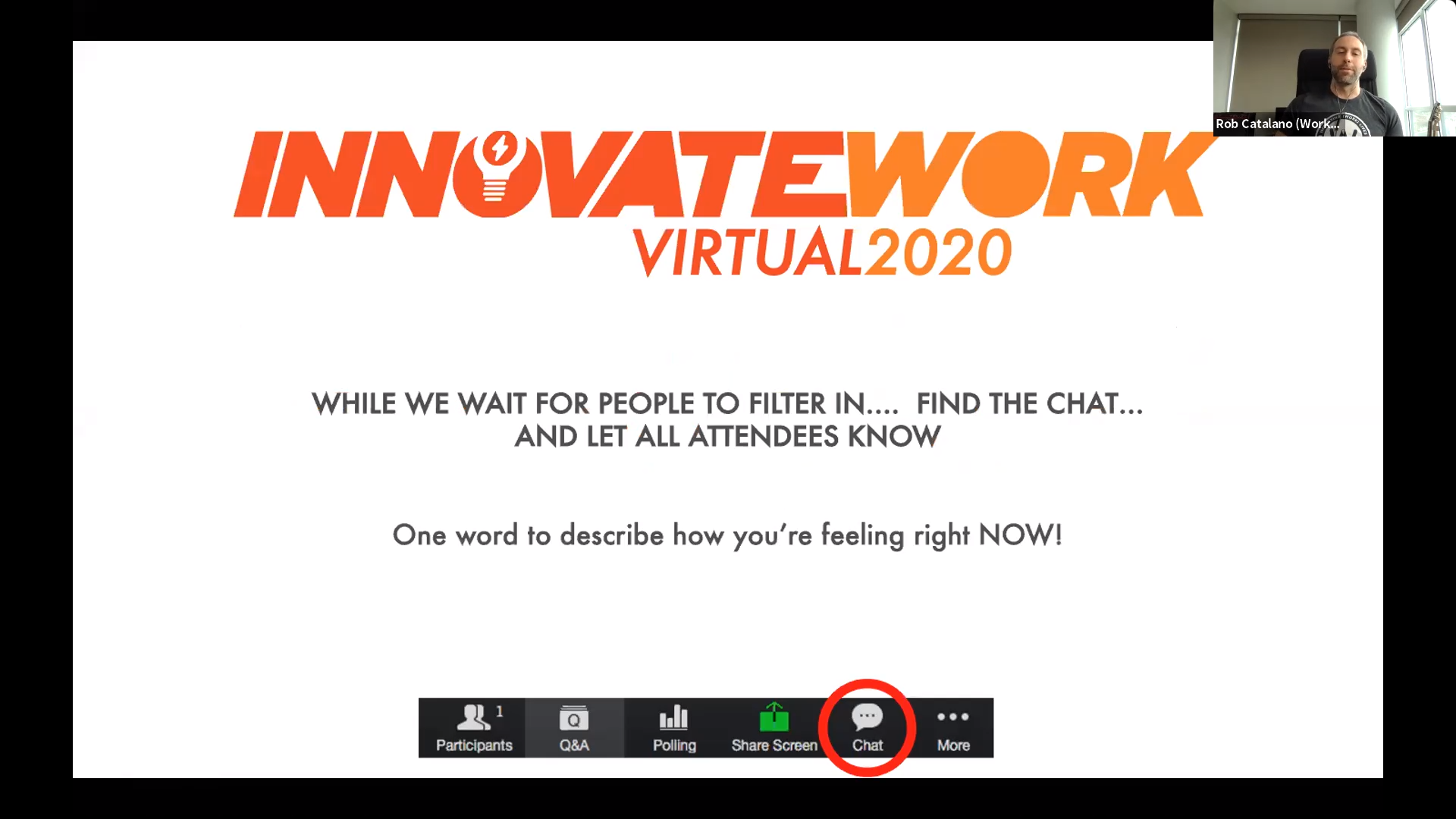 The InnovateWork Speakers:
Alysha Campbell, HR Business Partner, Canada, Index Exchange who presented a topic called Building Trust In The Midst of Uncertainty – Anchoring Your Employee Engagement Strategy on the 8 Pillars of Trust
Michael Mousseau, Ph.D., National Wellbeing & Engagement Consultant at Gallagher. Mike offered a talk called Post lockdown: What to expect
Jane Watson, Senior Director, People Partners, Klick who spoke about HR Innovation During a Pandemic: How Not to Waste a Crisis
Katrina Moss, Learning Acceleration Lead at Shopify. Katrina presented a talk on Nurturing a Learning Culture Through Growth Mindset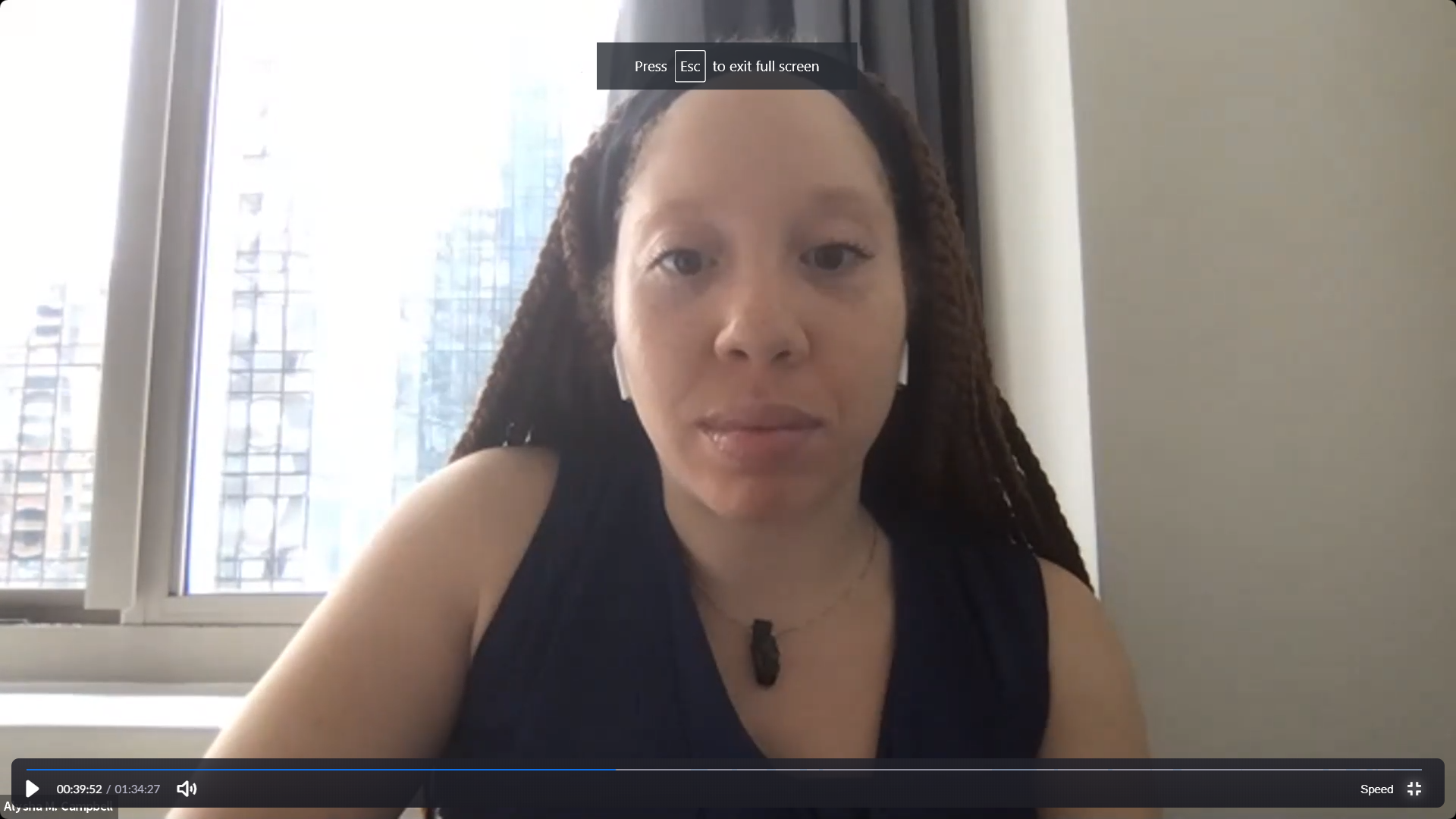 The InnovateWork Panel
The expert panel discussed COVID-19's impact on the mental wellbeing of employees. The session was moderated by Charles Boyer, the Conference Board of Canada. Panelists were:
Shairoz Moledina, Senior Manager, Employee Relations, Canada Mortgage and Housing Corporation
Mario Baril, Ombudsman, Mental Health & Employee Well-Being, Innovation, Science and Economic Development – Government of Canada
Bill Howatt, Chief of Research, Workforce Productivity, Conference Board of Canada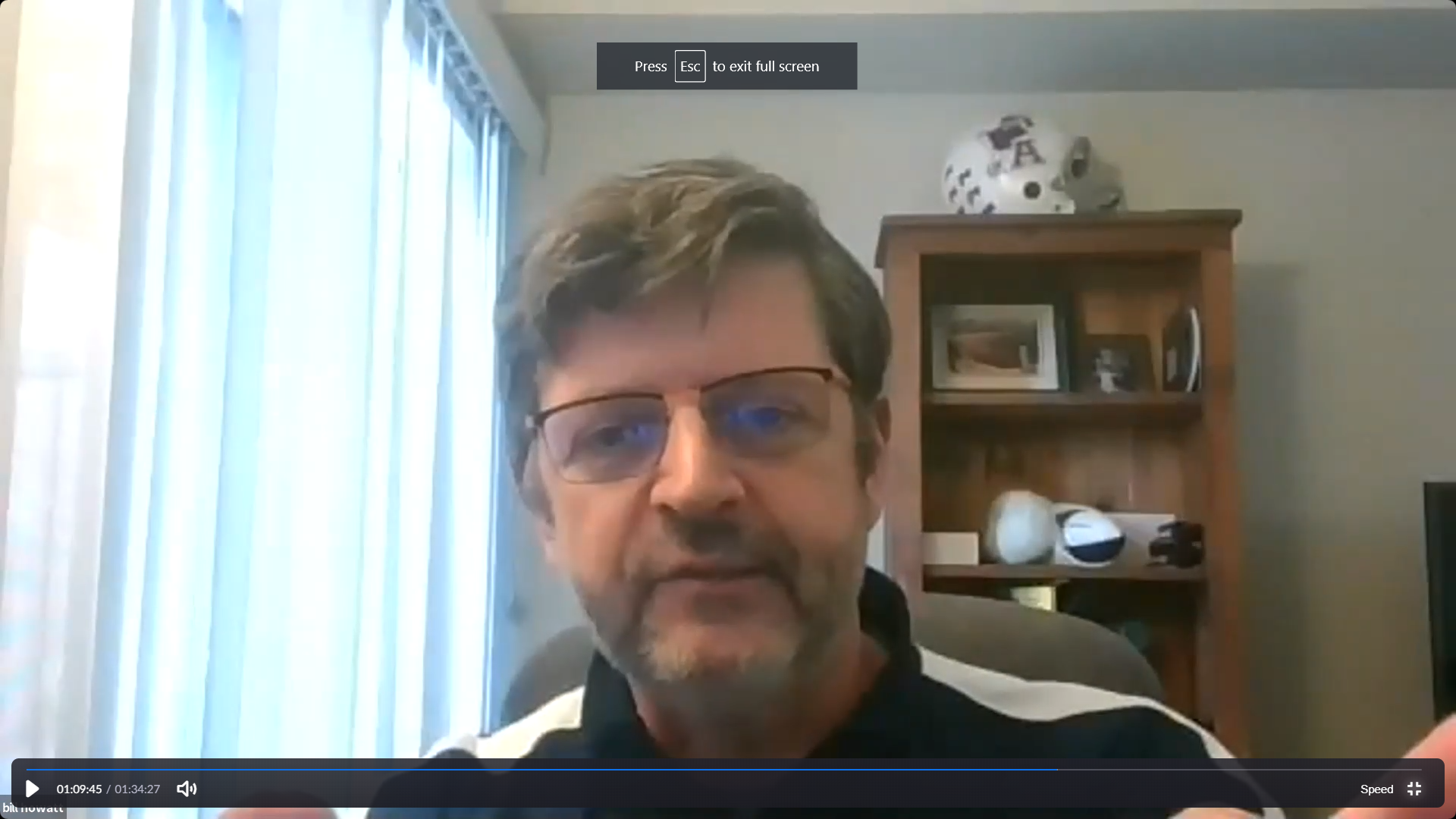 Bill Banham, co-founder of InnovateWork said "We were thrilled to see so many people join us from over a dozen countries for our first virtual event. Times are tough but we're determined to provide helpful content to the InnovateWork community. Thanks so much to our amazing speakers and panelists for their time and insights."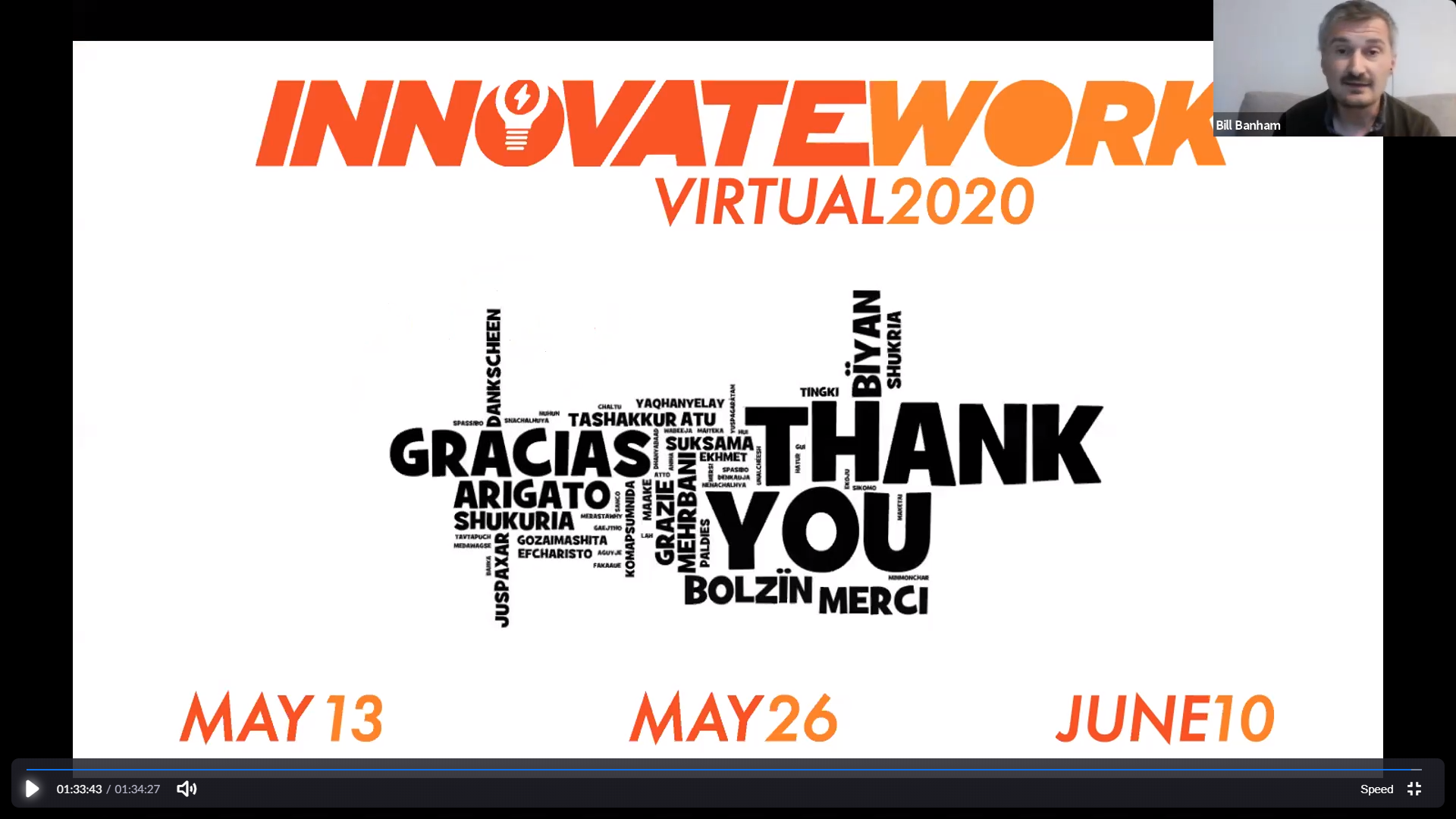 There will be several more online events over May and June focused on audiences in North America, Australia, and the UK. Register for the next event, on May 13, here.
InnovateWork Supporters
The HR Gazette – Organizing Sponsor – Latest opinion, reviews and podcasts for pros interested in HR Technology, Talent, Performance, Learning, Leadership.
WorkTango – Organizing Sponsor – A platform to give employees a voice and companies actionable insight.
Gallagher – Platinum Sponsor – A leading independent benefits, investment and compensation firm that designs and manages its clients' programs from the biggest picture to the smallest detail.
High Road Human Capital – Platinum Sponsor – Veteran-owned, Diversity Supplier specializing in Talent Acquisition and Human Resources. High Road provides the resources, strategy, and vision to help. Services include resume screening and assessment, HR policy and procedure.
Lighthouse Labs – Bronze Sponsor – Empowering students, launching careers, and contributing to the growth of Canada's tech industry.
Thorpe Benefits – Copper Sponsor – Specialists in group benefits. Developing and implementing solutions that address both employee and organizational health.