InnovateWorkTO, the HR and tech event co-founded by WorkTango's Rob Catalano and The HR Gazette's Bill Banham, is just a few days away. Once again, the summit is sold out as Toronto's growing community of business innovators come together to hear from top speakers, an impressive panel and a host of well-known sponsor brands.
Check out the InnovateWork sponsors and be sure to say hi at the event.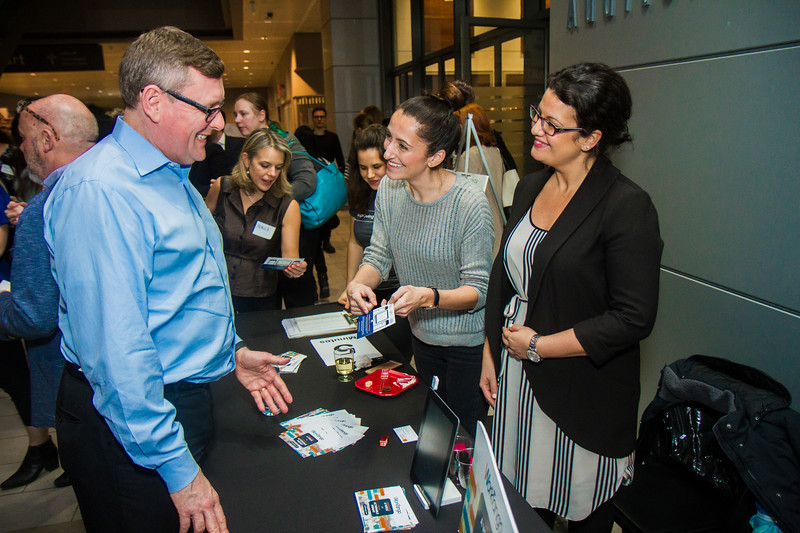 Deloitte Canada – Platinum Sponsor – Leading professional services firm, consulting and advisory services to a wide range of Canadian and international clients.
Xref – Gold Sponsor – Xref is an online, mobile-friendly reference checking tool that enables fast, data-driven hiring decisions.
League Inc. – Gold Sponsor – League is re-imagining employee health benefits and is on a mission to empower people to live healthier, happier lives —every day.
Morgan McKinley Technology – Silver Sponsor – Morgan McKinley Technology's mission is to connect niche specialist tech talent with leading employers across multiple industries and disciplines within Canada.
WilsonHCG – Copper Sponsor – Helps companies reach their talent objectives by transforming the way they think about the recruitment function. Along with Scotia Bank, WilsonHCG is the organiser of the CONNECT 2018 Summit which happens on April 23rd. Apply to register for free by contacting: Cassandra Banks at 416 440 2046 or cassandra.banks@wilsonhcg.com
VanHack – Copper Sponsor – VanHack is a community with over 150,000 vetted developers who are ready to relocate to Canada. With it taking months to find technical talent locally, VanHack has helped companies hire perfect matches within a week and provide full service as they navigate the Global Talent Stream process to bring them here within 4-6 weeks.
WorkTango – Organizing Sponsor – A platform to give employees a voice and companies actionable insight.
HRGazette.com – Organizing Sponsor – Latest HR Technology, Talent, Performance, Learning, Leadership news, reviews and podcasts.
Sipbar – Contributing Sponsor – SIPBAR is an easy to book pop-up bar service for any type of event. SIPBAR brings to your event a full bar experience; prices include certified bartenders, selections of craft beer, quality wines, premium spirits, signature cocktails, and anything else that our clients might need to host a successful event.
MaRS Discovery District – Community Partner – The launchpad for leading innovators.
Ryerson University Career Centre – Educational Partner – Focused on empowering and encouraging students to maximize their potential at Ryerson