In this episode of the HRchat show, Bill Banham is joined by Daneal Charney, Talent Lead at MaRS Venture Services in Toronto. Daneal is an HR innovator, startup enthusiast, speaker, and moderator. She's also the author of Hitting Stryde: A Gen Y Career Survival Guide. She will be moderating the upcoming innovateworkTO panel happening on May 16th.
Read the edited transcription of the HRchat interview with Daneal Charney:
Bill Banham: Let's look at your career up to joining MaRS. Please, can you tell us a bit about your earlier career, and why you decided to go into the world of talent and HR?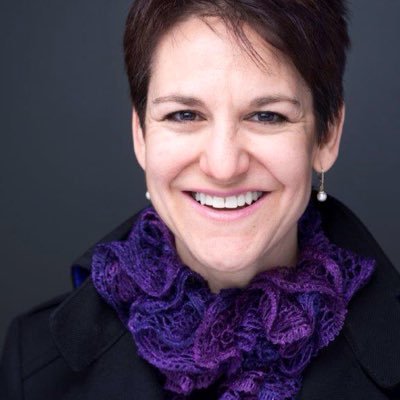 Daneal Charney: Sure. My dad was in the area of learning development, specifically leadership development. I used to go along with him when he used to present and really had an interest in how people learn, why people learn, and have always considered myself someone who's curious, and wants to innovate. To me, learning is a key part of that. So I went into learning and development. One of my first big roles was working for Intel. I was hired out of my Master's program to work in the China office as the Director of Talent where we did a lot of amazingly big things around succession planning, and building a program for their high potentials. Very much a talent, coaching, mentorship focus, but also an international, cross-cultural focus.
It was also the first time I was part of a tech organization. Even though Intel was very big at that time, it had a learn-fast, continuous improvement, constructive confrontation culture. That really stuck with me throughout my career in terms of best practices of creating an amazing culture.
Fast forward, went through lots of different roles in HR. Finally, got my head on straight, and realized that the reason I loved Intel so much is because I'm an entrepreneur, and I am a builder, and I like to get stuff done. I'm very results oriented. So I found myself finally kind of leaving all the different industries, becoming a consultant to startups for about five years, where I re-engaged, found my love of tech again, and here I am at [inaudible 00:03:33] MaRS, today, with a fantastic, really exciting role.
Read the full article at hrgazette.com