Following many fun events in Toronto, we felt it was time to hear what the HR, Tech, Talent, and Marketing business communities in Vancouver has to say about the changing ways we work and the tech that can help us collaborate smarter! Our first InnovateWork Vancouver meetup happened in March 2019. Number 2 will be in September.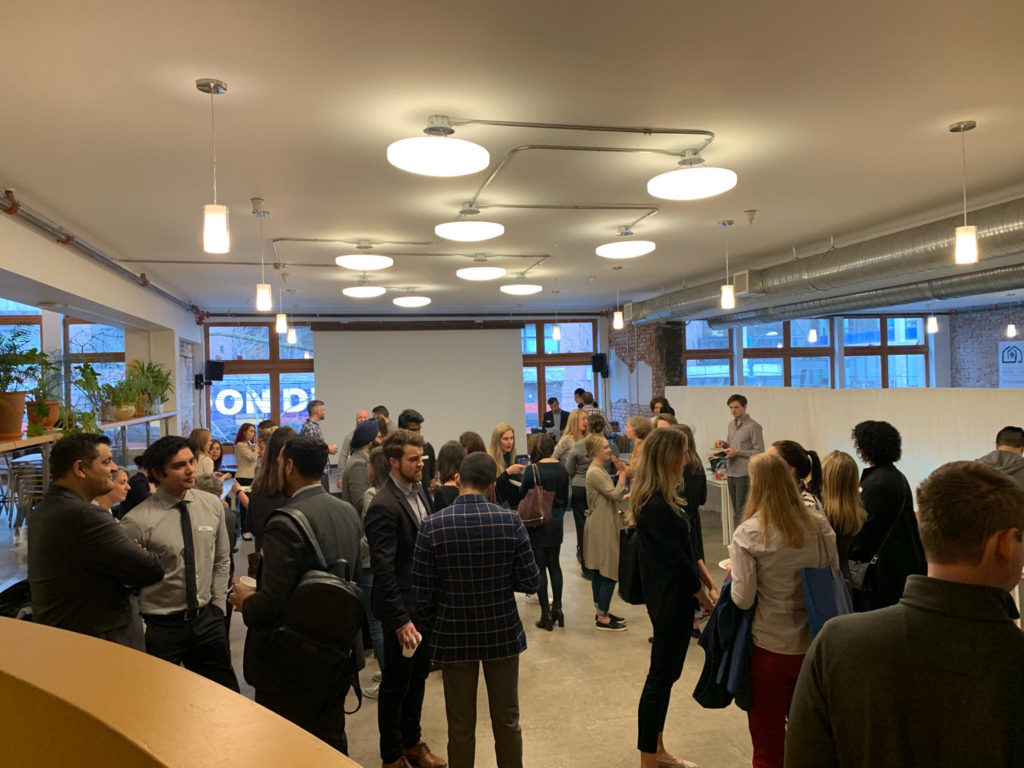 Hosted by Matt Burns and Bill Banham and supported by awesome local brands like Lighthouse Labs, InnovateWork Vancouver presents 2-3 speakers, a panel and there's lots of time to chat with peers and colleagues.
Apply to be a speaker: community@hr-gazette.com
Learn about sponsorship: publisher@hr-gazette.com
Want to get a feel for what to expect at InnovateWork Vancouver? Here's a recent agenda
5:30 – 6:10 – Registration & Networking
6:10 – 6:15 – Event Introduction – Bill Banham, Co-Founder, InnovateWork, Ash Kumar, Growth Lead, VanHack, Matt Burns Founder, Global HR Collective
6:15 – 6:30 – HR Passion Series Speaker 1: Humaira Ahmed, Founder and CEO, Locelle Digital Inc. – Tackling Social Isolation, One Connection at a Time: In this session, Humaira will talk about creating meaningful business connections for women in an increasingly socially isolated society and how new matchmaking tech is changing how we can collaborate in powerful ways.
6:30 – 6:45 – HR Passion Series Speaker 2: Charlyne Fothergill, Director of Career Services, Lighthouse Labs – Moving from Work-Life Balance to Work-Life Integration: It's time to challenge antiquated notions of "work" and look at ways to create more synergies between work and life for our teams. In doing so we'll consider why are so reluctant to this change and how we can offset the risks and gain buy-in.
6:45 – 6:50 Partner announcement from the HiVE.
6:50 – 7:05 – Networking Break
7:05 – 7:25 – Keynote: Sam Park, InstinctX – Harnessing Your Personal Brand and Supporting Company Communications
7:25 – 8:05 – Panel discussion with moderator Matt Burns Founder, Global HR Collective and panelists Mumtaz Chaudhary, Pragilis Solutions, Tegan Cochrane, 3-Time Canadian National Cycling Champion, Corporate Athlete, Tomasz Kampioni CIO, Law Society of BC, and Paul Dhillon, Social Entrepreneur.

Panel Topic: Driving Performance Through Innovation: The world of work is changing. Today's opportunities require innovative solutions to unlock an organization's highest performance potential. Join our cross-functional panel including leaders in IT, professional athletics, change management & total rewards, as we discuss the challenges facing organizations today. We'll also go one step further, sharing the winning strategies they've employed to ensure success in a dynamic global economy.

8:05 – 8:20 – Wrap-up and final networking.