HR PASSION SERIES
9-minute talks to educate and inspire us.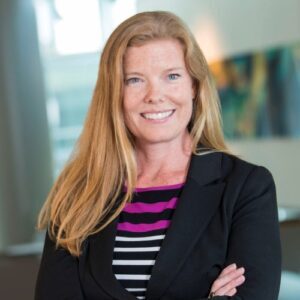 Joy Right
 Global Executive Search Leader
Merck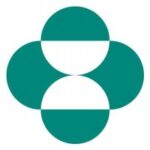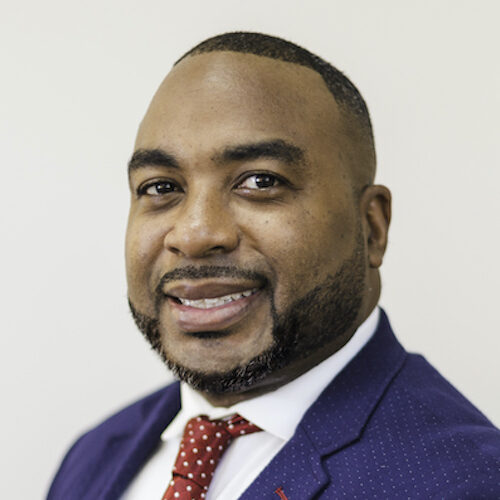 Dean Delpeache
Professor - DEI
George Brown College Continuing Education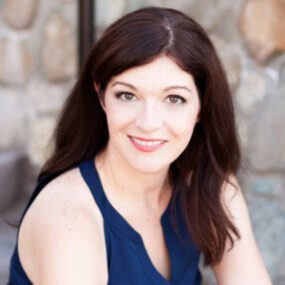 Sarah Brennan
Co-Founder and CEO
Accelir Insights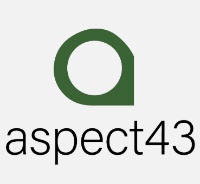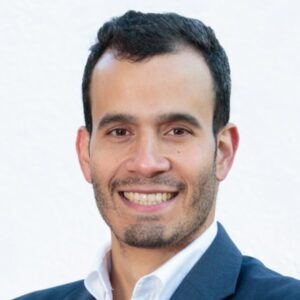 Enrique Rubio
Co-Founder
Cotopaxi Recruiting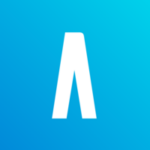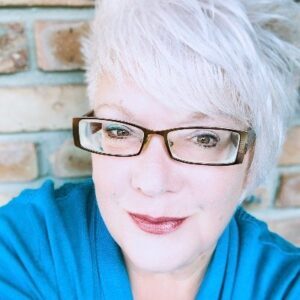 Robin Schooling
Managing Partner, HR + People Strategy
Peridus Group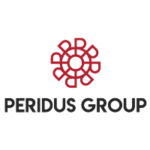 Lisa Sterling
Board Member & Compensation Committee Chair
ThinkX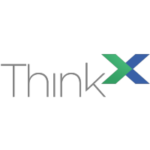 Bill Banham
Co-founder at InnovateWork and Editor at The HR Gazette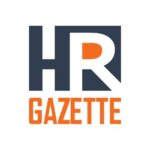 Deb LaMere
Vice President of Human Resources
Datasite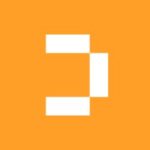 Reagan Manary

InnovateWork started in 2017 in Toronto and has grown into a global movement. We welcome you to our growing community and ask that you share the love on social media (#innovatework) to reach even more professionals in the region.
This InnovateWork Webinar is Free for HR, Talent and Tech Pros!
Sign up today and join us on January 19th at 1 CST for the next #InnovateWork virtual event as HR, Talent, Tech and C-level pros come together to be educated, engaged, and inspired about innovating in our rapidly changing workplace.

Thanks to our Sponsors and Supporters!
The HR Gazette - Organizing Sponsor - Latest opinion, reviews and podcasts for pros interested in HR Technology, Talent, Performance, Learning, Leadership.
WorkTango - Organizing Sponsor - A platform to give employees a voice and companies actionable insight.
DataSite - Datasite the maker of Datasite Diligence virtual data room platform, helping dealmakers around the world close more deals faster.
Ceridian - Payroll, time, benefits, and HR combined into one modern, real-time platform.
ThinkX - Human capital technology that gives employers the predictive power to hire top performers. Accurately diagnose, develop, and optimize your team.
ABOUT OUR SPEAKERS AND PRESENTERS
Robin Schooling, Managing Partner, HR + People Strategy at Peridus Group
Robin is an advocate for the workplace revolution, an HR provocateur, and I firmly believe we make organizations better when we make HR better. She is a humanizer of HR, story architect and fierce advocate of the workplace revolution; embracing the Future of Work.
She is a writer/contributor at: RobinSchooling.com, Recruiting Daily, SHRM, HR Examiner, and other sites; byline article written for Fast Company. Curator and Ringleader at the Carnival of HR blog site, HROS Open Source Board of Director's co-chair, and co-host of @DrivethruHR - the longest-running continuous weekly HR radio show/podcast.
Robin has been interviewed and quoted for USA Today, LinkedIn, Yahoo, Monster, HR & Talent Management, SmartBrief on Leadership, HRM America and Baton Rouge Business Report.
Sarah Brennan, Founder, Principal at Accelir Insights
She is the Founder and CEO of Accelir Insights, a Milwaukee-based strategy and advisory firm that is focused on improving the conversation around talent, technology, and business outcomes.
She is a seasoned executive and HR analyst focused on shaping the future of work through insight driven consulting & speaking. She partners with solution providers and investors on product, market insights, adoption, and positioning to impact revenue growth. In addition, she provides primary & secondary quantitative and qualitative research services including market trends, innovation workshops and customer listening sessions.
Joy Right, Global Executive Search Leader at Merck
Joy and her team are accountable for the identification and attraction of next generation Executive Talent for Merck.
Joy has over twenty years of Talent Acquisition experience having held leadership roles within RPO, Executive Search, and Corporate Executive recruiting teams. Before joining Merck in 2018, Joy led the Executive Search team for IBM's Global Business Services division where she played a key role in building this new in-house capability across IBM. At JM Search, a Top 20 Retained Executive Search firm focused primarily in the Private Equity space, Joy led C-level searches for Private equity clients across the Healthcare Services, Life Sciences and Technology verticals. Joy was an early partner at Kenexa in their Recruitment Process Outsourcing division, leading large RPO engagements with Pharmaceutical companies.
Enrique Rubio, Co-Founder at Cotopaxi Recruiting
Enrique is an HR, Tech and Future of Work expert and keynote speaker and founder of Hacking HR, a global learning community at the intersection of future of work, technology, business and organizations, with thousands of members of all over the world. Enrique is one of the top 100 HR global influencers. He came to the United States from Venezuela as a Fulbright Scholar. Prior to coming to the US, Enrique was the CEO at Management Consultants, a firmed specialized in Human Resources in Venezuela. Before Management Consultants, Enrique worked in the telecommunications sector as a Senior Project Engineer for Telefonica. He is also the cofounder of Cotopaxi, a recruitment platform focused on Latin America and the Caribbean. Enrique is a guest author in several blogs about innovation, management and human resources. Most recently Enrique worked as an advisor to the Chief Human Resources Officer at the Inter-American Development Bank. Enrique has over twenty years of experience and is an Electronic Engineer with an Executive Master's in Public Administration from Maxwell School.
Dean Delpeache, Sr Manager of Talent Acquisition at Fiix Software
Dean Delpeache is the Sr. Manager of Talent Acquisition at Fiix Software, where he's responsible for executing the talent acquisition, diversity, and inclusion strategies.
For the last ten years Dean has been focused on talent acquisition and creating frameworks for equity. He is a Consultant to organizations on HR & Diversity practices, and a global conference speaker, delivering talks and workshops to both students and industry professionals. His passions for talent, recruitment, and diversity have led him to become a vocal advocate for creating equitable workplaces. Dean possesses a Masters in Human Resources Management from York University and has completed a Certificate program in Leadership and Inclusion from Centennial College.
Lisa Sterling, Board Member & Compensation Committee Chair, ThinkX
Lisa Sterling is a forward-thinking, engaging and dynamic leader who has been disrupting the business and HR landscape to create cultural and organizational performance excellence the past 20 years. As a former Chief People Officer/CHRO and HCM product expert, Lisa led one of the most radical cultural transformations for a fast-growing, high-tech company.
She has navigated people and organizations through successful IPOs. Served as an advisor to CHRO's of orgs ranging from small to mid-market to the global Fortune 500. Lisa serves as a mentor to up and coming HR leaders across industries and the world. Lisa's efforts and contributions have been recognized by top industry awards such as: Working Mother of the Year, Top 100 HR Influencer, HR Executive of the Year, HRO HR Superstar and 300 Women in Tech Worth Watching.
Deb LaMere, Vice President of Human Resources at Datasite
In her role as VP of HR at Datasite, Deb is responsible for all aspects of the organization's human resources strategy, including talent management, leadership development and compensation and benefits. She will work closely with leadership to continue to build a culture that attracts, retains and develops top talent to the organization.
Deb previously served in senior employee engagement roles at Ceridian, the cloud-based global human capital management (HCM) software company. These roles included Employee Engagement Product Management Manager and Vice President, Employee Experience & Culture. Prior to that, she was a Senior HR Consultant at Lawson Software and held several HR roles at Allina Hospitals & Clinics in Minneapolis. She holds an MA in Industrial Relations and Human Resources from the University of Minnesota, and a BA in Business Administration from the University of St. Thomas.
Reagan Manary, Program Manager at Ceridian
Reagan is a highly motivated Program Manager with a demonstrated history of working in the Technology industry. Skilled HR and recruiting, she has strong program and project management skills. Reagan graduated from the University of St. Thomas - Opus College of Business.
Bill Banham, Co-founder at InnovateWork
Bill Banham is Editor and Publisher at The HR Gazette magazine, Co-Founder of the InnovateWork event series for HR, Talent and Tech pros and President at Iceni Media Inc. He has 13+ years experience in B2B publishing and events. Bill's previous roles include Editor at HRreview magazine and Marketing Manager at Sprigg, the performance management tech platform.
By registering for this online session you consent to receive email communications from InnovateWork's organisers: WorkTango, The HR Gazette (Iceni Media Inc.) and carefully selected third parties regarding news and special offers. You may withdraw your consent at any time.
WorkTango address: 639 Queen Street West, Suite 502, Toronto ON, M5V 2B7. Iceni Media Inc. address: 18 Crown Steel Dr. Suite 211, Markham, ON, L3R 9X8.
ABOUT US
InnovateWork is a forum for HR professionals and business leaders looking to connect and learn best practices on how to improve employee happiness and workplace output.
This InnovateWork webinar is brought to you by The HR Gazette & WorkTango.