Join us for the fourth InnovateWork Virtual East Coast event on August 18th as HR, Talent, Tech and C-level pros come together to be educated, engaged, and inspired about innovating in our rapidly changing workplace.
The event is free to attend and, like the in-person summits we've hosted since 2017, we'll present inspiring and high-profile speakers followed by an interactive Q&A with attendees so get your questions ready!
Our online events regularly attract 100s of attendees and we're hoping this one will be just as popular! Please share on social media (#innovatework) to help us reach more professionals.

HR PASSION SERIES
A series of 9-minute talks to educate and inspire us.
Elizabeth M. Adams
Expert Member at UN & Stanford University Fellow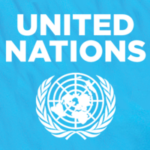 Jeff Wald
Co-Founder & President
WorkMarket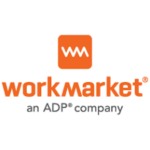 Kerry Brown
VP Workforce Adoption
SAP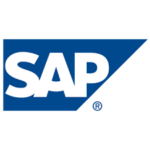 Sukumaran Mariappan
VP Global HR Technology & People Analytics
Trimble Inc.

Lisa Sterling
Board Member & Compensation Committee Chair
ThinkX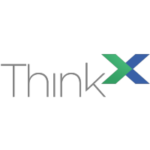 INTERACTIVE Q&A
Questions for our speakers.
Laura Tatham
Bill Banham
Co-founder at InnovateWork and Editor at The HR Gazette
Rob Catalano
Co-founder
InnovateWork and WorkTango
This InnovateWork Webinar is Free for HR, Talent and Tech Pros!
Sign up today and join us on August 18th at 1 ET for the next #InnovateWork virtual event as HR, Talent, Tech and C-level pros come together to be educated, engaged, and inspired about innovating in our rapidly changing workplace.

Thanks to our Sponsors and Supporters!
The HR Gazette - Organizing Sponsor - Latest opinion, reviews and podcasts for pros interested in HR Technology, Talent, Performance, Learning, Leadership.
WorkTango - Organizing Sponsor - A platform to give employees a voice and companies actionable insight.
Ceridian Canada - Payroll, time, benefits, and HR combined into one modern, real-time platform.
Enounciate - Proven and Reliable adaptive AI-powered technology that makes language testing faster, easier and better.
Gallagher - A leading independent benefits, investment and compensation firm that designs and manages its clients' programs from the biggest picture to the smallest detail.
High Road Human Capital - Veteran-owned, Diversity Supplier specializing in Talent Acquisition and Human Resources. High Road provides the resources, strategy, and vision to help. Services include resume screening and assessment, HR policy and procedure.
Lighthouse Labs - Empowering students, launching careers, and contributing to the growth of Canada's tech industry.
ABOUT OUR SPEAKERS AND PRESENTERS
Elizabeth M. Adams, United Nations AI Ethics Advisor, Stanford University Fellow: Race & Technology, Ethical AI - Civic Tech
Elizabeth has over 25 years' experience overseeing STEM (Science, Technology, Engineering & Math) efforts within and across business sectors. Elizabeth has led teams of subject matter experts in the implementation of countless technology & financial projects for Sprint, Nextel, Best Buy, 3M, Motorola, General Motors, ITT, Fannie Mae, and several large Intelligence Agencies.
She is a Diversity & Inclusion in artificial intelligence practitioner, advisor, consultant, speaker, writer, and author. She has facilitated Diversity & Inclusion learning events focused on racial and gender bias in facial recognition technology, video Surveillance, predictive analytics, and children's rights.
Jeff Wald, Co-founder at WorkMarket
Jeff began his career in finance, serving as Managing Director at activist hedge fund Barington Capital Group, a Vice President at Israeli venture firm GlenRock and various roles in the M&A Group at JP Morgan. He is an active angel investor and startup advisor, as well as serving on numerous public and private Boards of Directors. In addition to WorkMarket, Jeff has founded several technology companies, including Spinback, a social sharing platform (purchased by salesforce.com).
Jeff is the author of The Birthday Rules and The End of Jobs: The Rise of On-Demand Workers and Agile Corporations. He is also a Producer of the Tony Award Winning Best Musical A Gentleman's Guide to Love and Murder, Slava's Snowshow and the full-length feature Inez & Doug & Kira which has won best picture at various film festivals. Jeff is a regular writer in Huffington Post and Forbes and speaks widely at conferences and on television on startups and labor issues. Jeff was named "One of the 100 Most Influential People in Staffing" by the Staffing Industry Analysts in 2017 & 2018.
Kerry Brown, VP Workforce Adoption at SAP
Kerry is known internationally as a talent economy evangelist and thought leader. She previously worked for Baker Hughes, CSR and Coca-Cola Enterprises. At SAP, Kerry focuses on the Future of Work in terms of how jobs will change, where we work, how we work, and who we work with. Kerry has a passion for making employees successful at their jobs and helps companies achieve organizational excellence with SAP.
Kerry is an international speaker and advisor on the Future of Work, workforce adoption, and change management, interacting with diverse global occupational cultures and industries, including many Fortune 1000 customers.
Lisa Sterling, Board Member & Compensation Committee Chair, ThinkX
Lisa Sterling is a forward-thinking, engaging and dynamic leader who has been disrupting the business and HR landscape to create cultural and organizational performance excellence the past 20 years. As a former Chief People Officer/CHRO and HCM product expert, Lisa led one of the most radical cultural transformations for a fast-growing, high-tech company.
She has navigated people and organizations through successful IPOs. Served as an advisor to CHRO's of orgs ranging from small to mid-market to the global Fortune 500. Lisa serves as a mentor to up and coming HR leaders across industries and the world. Lisa's efforts and contributions have been recognized by top industry awards such as: Working Mother of the Year, Top 100 HR Influencer, HR Executive of the Year, HRO HR Superstar and 300 Women in Tech Worth Watching.
Sukumaran Mariappan, Vice President - Global HR Technology & People Analytics at Trimble Inc.
Sukumaran is a global HR Leader and HR Business Partner with 18+ years of experience in Technology & Engineering industry, Sukumaran has expertise in People Analytics, Strategic HR Business Partnering, Acquisition, Divestiture, Talent Management, HR transformation, Coaching Managers, C&B, Leadership Development and Recruitment Process Outsourcing (RPO).
Laura Tatham, Engagement Lead at Flipp
Laura is an InnovateWork Toronto meetups host and Engagement Lead at Flipp. She is a human resources professional who develops and facilitates engagement programs to improve the employee life cycle! An avid cook, health enthusiast and studying to become a certified life coach on the side!
Bill Banham, Co-founder at InnovateWork
Bill Banham is Editor and Publisher at The HR Gazette magazine, Co-Founder of the InnovateWork event series for HR, Talent and Tech pros and President at Iceni Media Inc. He has 13+ years experience in B2B publishing and events. Bill's previous roles include Editor at HRreview magazine and Marketing Manager at Sprigg, the performance management tech platform.
Rob Catalano, Co-founder at InnovateWork
Rob Catalano is passionate about helping companies succeed – by helping them focus on their employee experience. With his unique experience in HR Technology as a founding employee at Achievers, Rob co-founded WorkTango – software that helps give employees a voice and companies actionable insight. He has recently been named as a 2019 Top Global Employee Engagement Influencer, and is the Canadian Chairperson for The Enterprise Engagement Alliance, with a mandate to lead and help educate corporate, government and not-for-profit management on a formal process for implementing engagement across the enterprise community. He is an avid hockey and volleyball player, traveller, and in his own terms a 'pointaholic' – he collects loyalty points for everything and anything!
By registering for this online session you consent to receive email communications from InnovateWork's organisers: WorkTango, The HR Gazette (Iceni Media Inc.) and carefully selected third parties regarding news and special offers. You may withdraw your consent at any time.
WorkTango address: 639 Queen Street West, Suite 502, Toronto ON, M5V 2B7. Iceni Media Inc. address: 18 CROWN STEEL DR. SUITE 211 MARKHAM, ON, L3R 9X8.
ABOUT US
InnovateWork is a forum for HR professionals and business leaders looking to connect and learn best practices on how to improve employee happiness and workplace output.
This InnovateWork webinar is brought to you by The HR Gazette & WorkTango and supported by Gallagher and High Road Human Capital.