Join us for the second InnovateWork virtual Caribbean event on November 10th at 1 EST as HR, talent and tech pros come together to be educated, engaged, and inspired about innovating in our rapidly changing workplace.
The virtual event will present high-profile speakers from Jamaica, Cayman Islands, Bahamas, Barbados, US and Canada. Following the presentations, attendees with get an opportunity to ask questions as part of an interactive panel discussion.
InnovateWork started in 2017 in Canada and has quickly grown into a global movement. We're happy to welcome you to our growing community and ask that you share the love on social media (#innovatework) to help us reach more professionals in the region.

HR PASSION SERIES
9-minute talks to educate and inspire us.
William Tincup
President & Editor in Chief
RecruitingDaily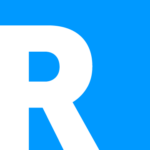 Simmone Bowe
Director of HR
Bahamas Ministry of Tourism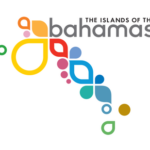 Chris Bailey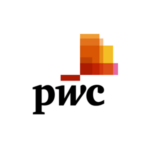 Dr. Cassida Jones Johnson
Executive Consultant
Independent
Tim Sackett
President
HRU Technical Resources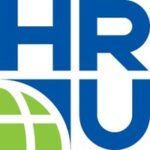 Julie Turney
Human Resources Manager & Talent Scout
Hyuna International Ltd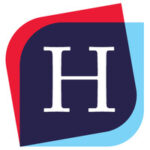 Rob Catalano
Co-founder
InnovateWork and WorkTango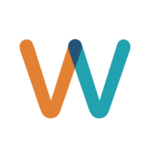 Bill Banham
Co-founder at InnovateWork and Editor at The HR Gazette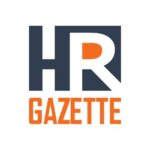 Aldeen Simmonds-Thorpe
Founder
Aldeen Simmonds-Thorpe Consulting Inc.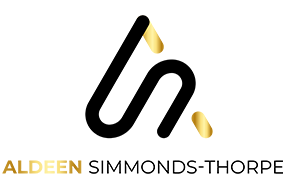 This InnovateWork Webinar is Free for HR, Talent and Tech Pros!
Sign up today and join us on Nov 10th at 1 EST for the next #InnovateWork virtual event as HR, Talent, Tech and C-level pros come together to be educated, engaged, and inspired about innovating in our rapidly changing workplace.

Thanks to our Sponsors and Supporters!
The HR Gazette - Organizing Sponsor - Latest opinion, reviews and podcasts for pros interested in HR Technology, Talent, Performance, Learning, Leadership.
WorkTango - Organizing Sponsor - A platform to give employees a voice and companies actionable insight.
ABOUT OUR SPEAKERS AND PRESENTERS
William Tincup, President and Editor-at-Large at RecruitingDaily
At the intersection of HR and technology, William is a writer, speaker, advisor, & consultant. He's written over 250 HR articles, spoken at over 350 HR & recruiting conferences and he's conducted over 1300 HR podcasts & webinars.
William serves on the Board of Advisors for Hire Wells, Worksense, Wedge, Optimal, Rolebot, Gustav, Humantic, TechScreen, altru, Brazen, Engagedly, Echovate, VibeCatch, Continu, Happie, Work4, and SmartRecruiters. He's an active advisor/mentor with The Workplace Accelerator (South East Asia) ATK LABS (Israel) and Talent Tech Labs (New York City). He was previously an advisor to Talentegy (sold to Jobvite Q3 2020), Hyphen (sold to Betterworks Q1 2020), Causecast (sold to America's Charities Q3 2019), RolePoint (sold to Jobvite Q4 2018), PeopleMatter (sold to Snag Q2 2016), Good.co (sold to StepStone Q1 2016) Smarterer (sold to Pluralsight Q4 2014) and a board member of Talentegy (sold to Jobvite Q3 2020), Chequed (merged to create OutMatch Q3 2015). William is a graduate of the University of Alabama at Birmingham with a BA in Art History. He also earned an MA in American Indian Studies from the University of Arizona and an MBA from Case Western Reserve University.
Simmone L. Bowe, Director Human Resource & Organizational Development at the Bahamas Ministry of Tourism
Simmone is a speaker, author HR strategist, advisor and Director Human Resource & Organizational Development at the Bahamas Ministry of Tourism
She is a thought leader in change, transformation and empowerment. Simmone creates programs, events. and consultancy services that serve purposeful women, progressive leaders, and at-risk youth with potential. She helps them get beyond the limiting mindsets, habits, and processes that hinder their well-being, growth, and results. She works with business leader swho want to get to the root of recurring problems in their organizations to drive positive, lasting change.
Simmone founded a women's empowerment organization called Recharge Empowerment Group, which hosts inner healing retreats, events, and forums for men and women to renew their vision, redesign their life, and reignite their passion for life. She also founded the nonprofit youth empowerment organization Life Success Principles. It supports at-risk youth from urban and rural communities with life readiness skills to inspire them to write a personal vision, set goals, and manage relationships, time, and conflict. The program connects youth with positive inspirational role models who demonstrate that it is possible to overcome challenging situations to live their best life.
Tim Sackett, President at HRU Technical Resources - a leading IT and Engineering Staffing firm.
Tim has 20+ years of combined Executive HR and Talent Acquisition experience, working for Fortune 500 companies in healthcare, retail, dining and technology.
He is a highly sought after international speaker on leadership, talent acquisition and HR execution. He also is a prolific writer in the HR and Talent space, writing for Fistful of Talent and his blog The Tim Sackett Project. He's also a Senior Faculty Member at the Josh Bersin Academy.
Dr. Cassida Jones Johnson, Executive Consultant - Leadership & Organisational Transformation
Cassida is an Executive Consultant to corporate entities, learning institutions and professional associations, with over 20 years of experience in Strategic HR, Talent Management, Performance Management, Organizational Transformation and People Integration.
Dr. Jones Johnson has served as both Chair and member on several boards including the Human Resource Management Association of Jamaica. She currently serves as a board member of the Tax Administration of Jamaica (TAJ) and Chair of the HR Committee of the TAJ Board. She has participated in Executive Education courses at Stanford and Harvard Business Schools in Strategic HR and Organizational Renewal respectively. In May, 2018, she was the recipient of the award for exceptional service to Human Resources and People Development from the Chartered Institute of People Development in the United Kingdom. Dr. Jones Johnson is also Chair of the Board's HR Committee and member of the Compensation Committee.
Chris Bailey, Director at PwC (Advisory)
As a Director in PwC's Advisory business, Chris uses his vast amount of experience covering several jurisdictions over 15+ years, to help international businesses solve complex people issues. During this time, he has gathered an impressive network and is a consummate business developer which has led to him leading several Corporate Finance transactions. He continues to develop the corporate finance team in Grand Cayman alongside the growth of the People & Organization service line. Chris is also Past President at Cayman Islands Society for Human Resources Professionals (CISHRP).
Julie Turney, Human Resources Manager & Talent Scout at Hyuna International Ltd.
As an HR influencer, Julie works with leadership to create people-first cultures by designing customer-focused work that inspires people to bring their best self to work. As a coach, she works with HR professionals to transform analogue cultures by upgrading their mindset, skillset, and performance so they can lead with a purpose.
Aldeen Simmonds-Thorpe, Founder at Aldeen Simmonds-Thorpe Consulting Inc.
Aldeen is a Transformation Business Coach, Strategist and Speaker. She empowers employees to become entrepreneurs and early-stage entrepreneurs, MSMEs, and SMBs to optimize their operations, people, and processes to grow successful businesses. With over a decade of experience in HR, Operations and Strategy, Aldeen has earned the title of a trusted advisor from business owners as a result of my ability to successfully combine strategy, planning and action to create real results. Aldeen focuses on empowering my clients to combine People, Process , Policy and Technology to support business strategy.
Bill Banham, Co-founder at InnovateWork
Bill Banham is Editor and Publisher at The HR Gazette magazine, Co-Founder of the InnovateWork event series for HR, Talent and Tech pros and President at Iceni Media Inc. He has 13+ years experience in B2B publishing and events. Bill's previous roles include Editor at HRreview magazine and Marketing Manager at Sprigg, the performance management tech platform.
Rob Catalano, Co-founder at InnovateWork
Rob Catalano is passionate about helping companies succeed – by helping them focus on their employee experience. With his unique experience in HR Technology as a founding employee at Achievers, Rob co-founded WorkTango – software that helps give employees a voice and companies actionable insight. He has recently been named as a 2019 Top Global Employee Engagement Influencer, and is the Canadian Chairperson for The Enterprise Engagement Alliance, with a mandate to lead and help educate corporate, government and not-for-profit management on a formal process for implementing engagement across the enterprise community. 
By registering for this online session you consent to receive email communications from InnovateWork's organisers: WorkTango, The HR Gazette (Iceni Media Inc.) and carefully selected third parties regarding news and special offers. You may withdraw your consent at any time.
WorkTango address: 639 Queen Street West, Suite 502, Toronto ON, M5V 2B7. Iceni Media Inc. address: 18 CROWN STEEL DR. SUITE 211 MARKHAM, ON, L3R 9X8.
ABOUT US
InnovateWork is a forum for HR professionals and business leaders looking to connect and learn best practices on how to improve employee happiness and workplace output.
This InnovateWork webinar is brought to you by The HR Gazette & WorkTango.